Flat and deep-water hollow oyster producers.
THE BEAULIEU FAMILY, since 1956.
The story begins with bouchot mussels in the Mont Saint-Michel Bay and the entrepreneurial spirit of Marie-Josephe BEAULIEU.
At the initiative of Charles, the Beaulieu family became oyster farmers in 1987, producing La Belon de Cancale flat oysters.
This marked the beginning of flat oyster production along the Cancale coastline.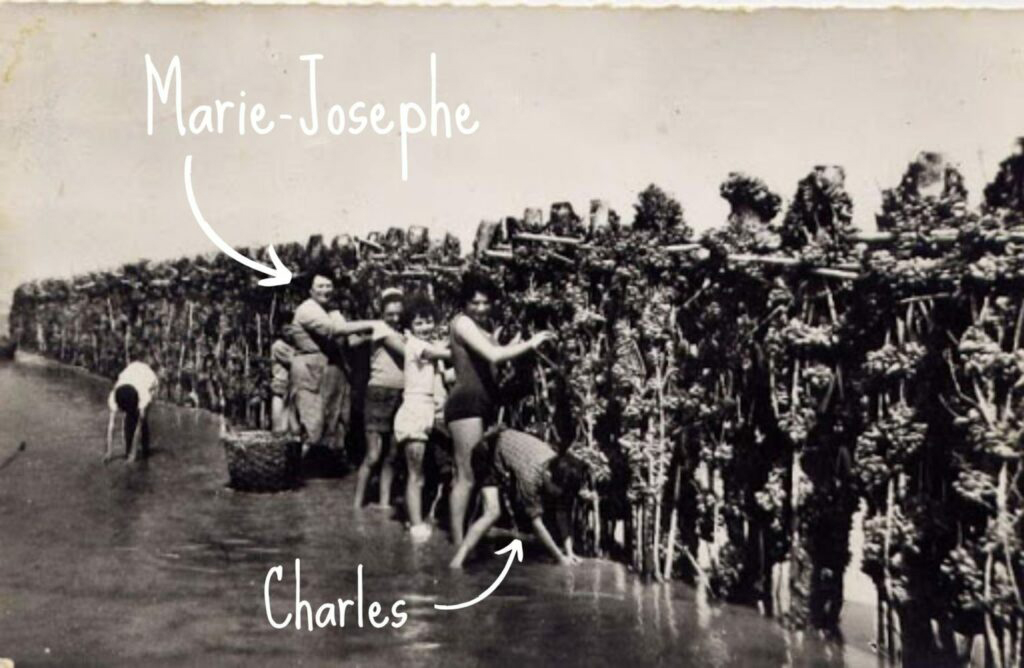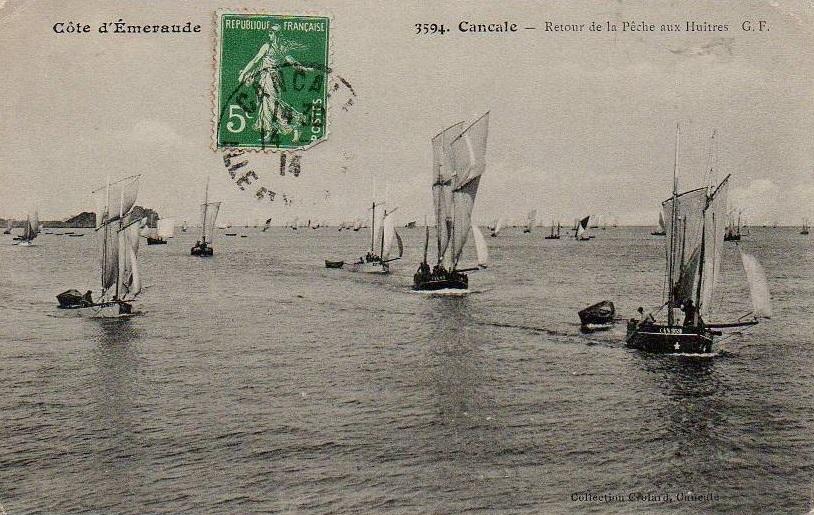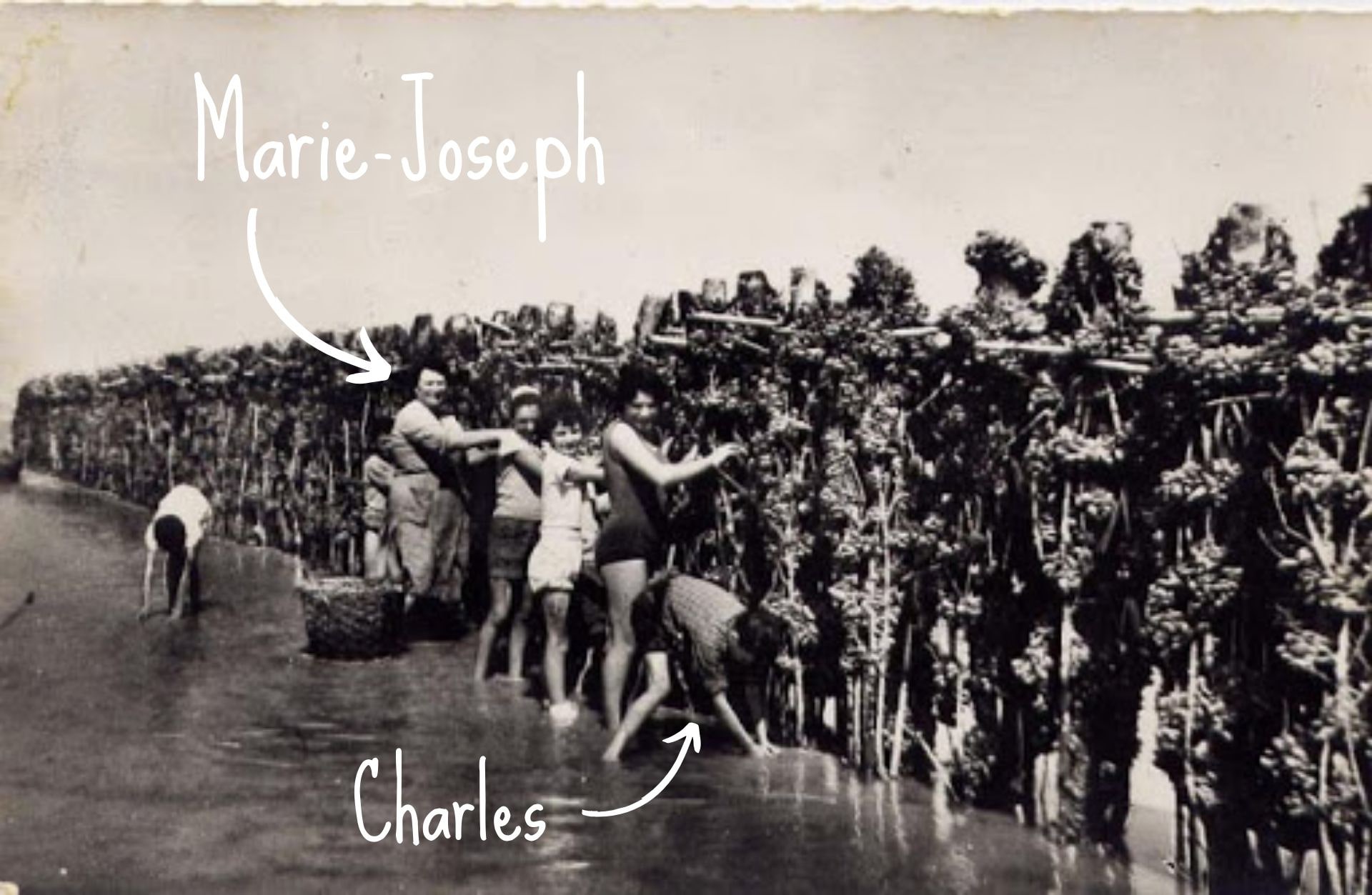 The Flat Oyster and its history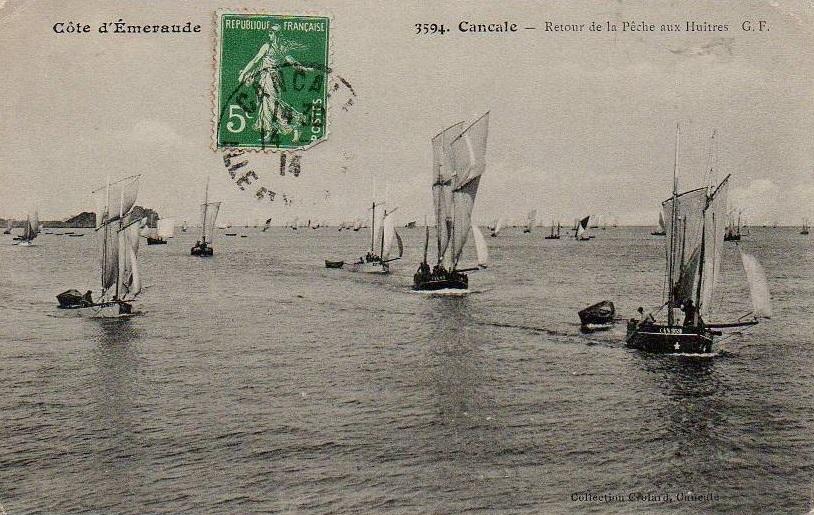 Ostrea edulis is the scientific name given to the wild flat oyster indigenous to Europe. All the flat oysters reared in France are Ostrea edulis even if, depending on coastal sediments, they can take on a range of different appearances and flavours.
In Brittany, these flat oysters are widely referred to as "Belon", even though this name originally referred to a Breton tidal river in Finistère. This is a long-standing, traditional name that is used freely. The Romans were familiar with farming these oysters and in fact imported the practice into France.
The FOREVER project launched in 2018 included zootechnical and genetic information on the species, making it possible to recommence flat oyster farming using Breton catchment areas (Quiberon Bay and Bay of Brest).
The oyster farmers themselves were the key stakeholders in this programme, particularly in terms of the management and enrichment of the flat oyster spawning beds, making it possible to catch high quality, developing spats reared naturally.
Flat oysters need protection from over-fishing and pollution. They need water that is rich in nutrients, but which is also sufficiently clean and oxygenated, just like our beautiful Mont Saint-Michel Bay.
Since 1987 we have strived to respect this exceptional environment by looking after our submarine parks carefully so that our oysters have the perfect conditions for optimal growth. This is the challenge facing our teams of oyster fishers working on board our dredging boats.
Two generations of oyster producers have developed our family company "La Belon de Cancale".
Today our work is the guarantee of quality and authenticity.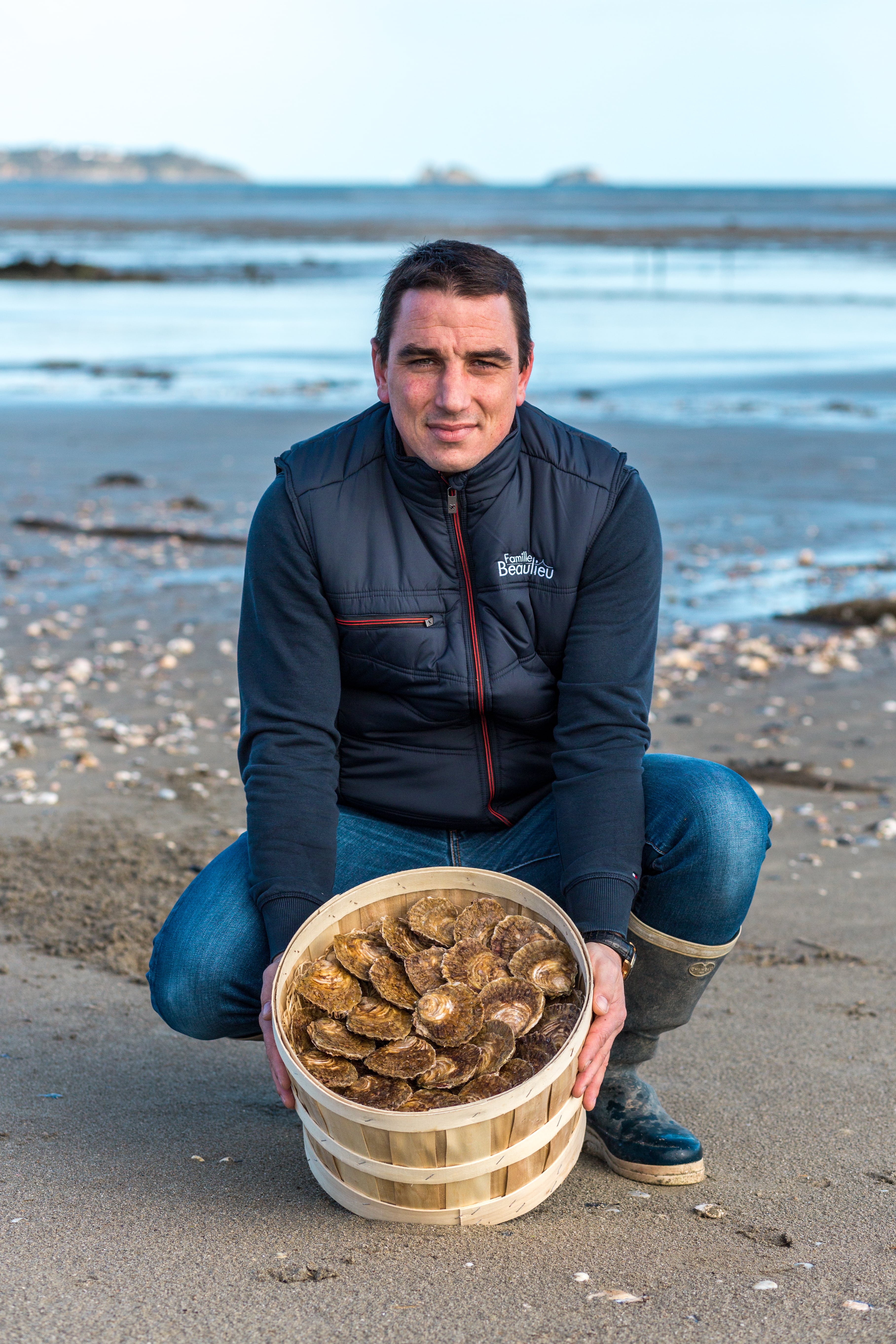 La Belon de Cancale is a flat oyster that is typical of Brittany: born in Quiberon Bay, the spats are caught and carefully selected for rearing in the deep waters of Mont Saint-Michel Bay, at a depth of more than 16 metres. Catching natural spats is a job that requires experience and expertise, and we attach great importance to nurturing this vital knowledge within our teams. There are several stages involved in the selection of a spat:
The collectors are set in the water in the catchment areas in the early summer
The lifting of the collectors on which the natural flat oyster spat has settled in Quiberon Bay, followed by seeding in our concessions in Mont-Saint-Michel Bay, takes place the following spring
The oyster develops at its own pace (2 to 4 years) in areas that remain under water even at low tide.
Mont Saint-Michel Bay, known to have the greatest tidal range in Europe, provides our parks with optimal oxygenation and the abundant marine flora needed to produce a golden-brown oyster with firm, refined flesh combining Breton iodine with a subtle hazelnut flavour.
Organic Label
Thanks to the experience and hard work of our teams, our flat oysters have been organically certified since 1 April 2021.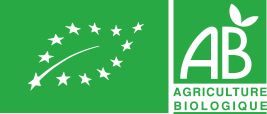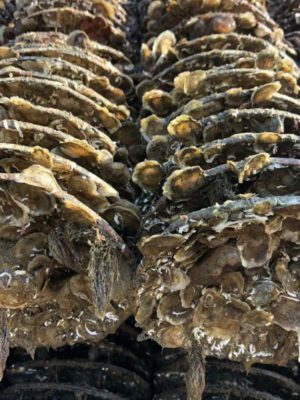 Catching spats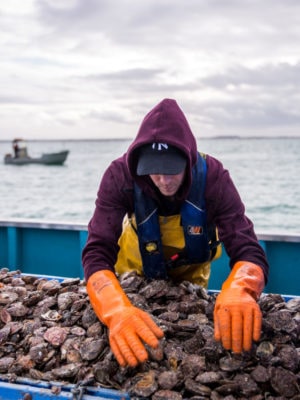 Fishing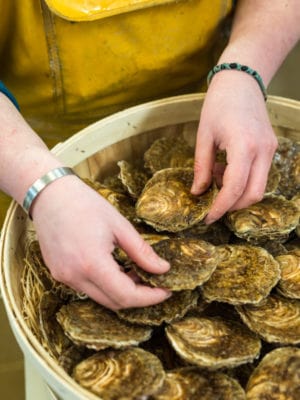 Laying in trays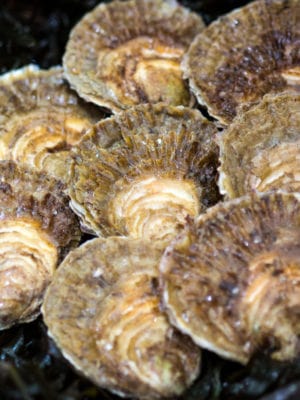 Ready to enjoy
The Calibres
La Belon de Cancale flat oysters are calibrated and then manually sorted before being packed in bulk or in trays.
La Belon de Cancale oysters are graded by weight using a number that ranges from 4 for an oyster weighing 40g to 0000 for an oyster weighing up to 150g. The largest specimens are given the name familiar to all oyster lovers: "Pied de Cheval", or horse hoof.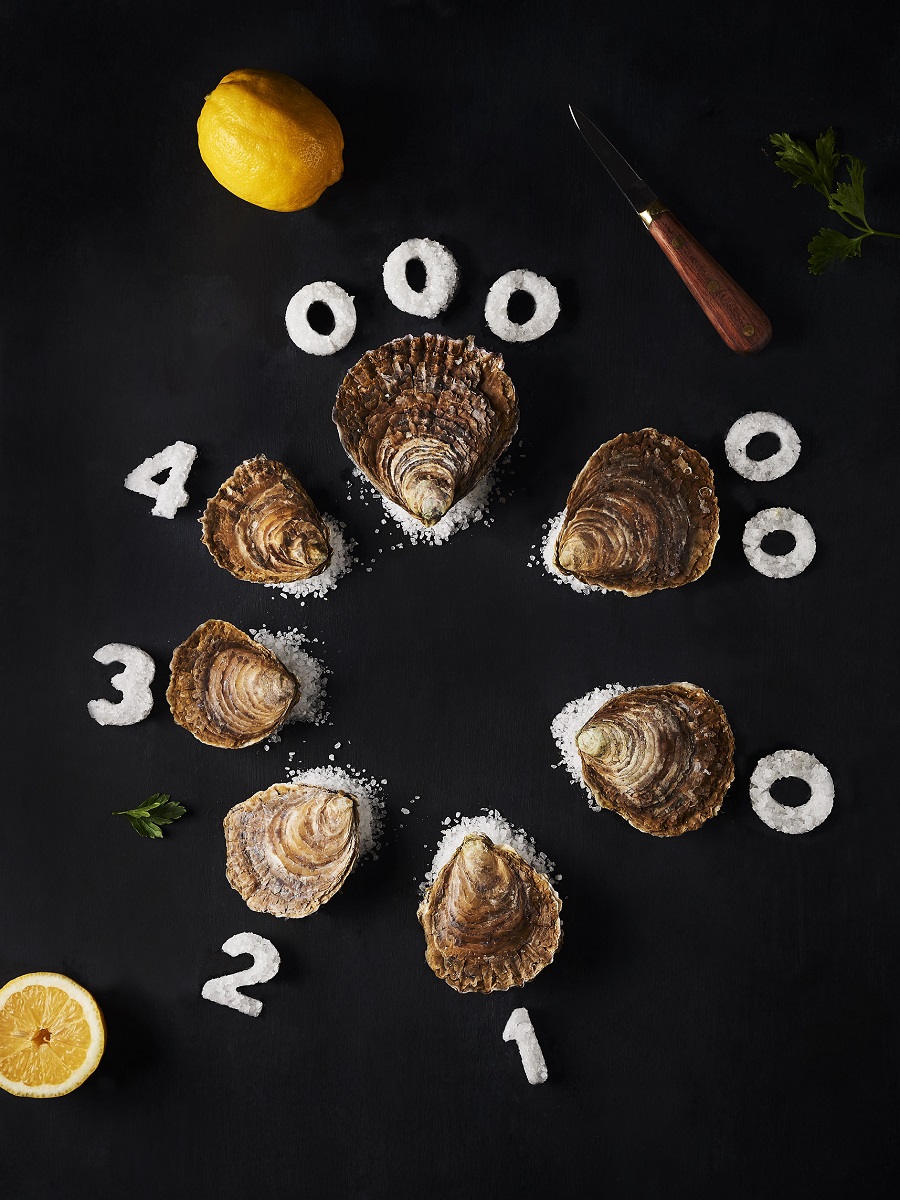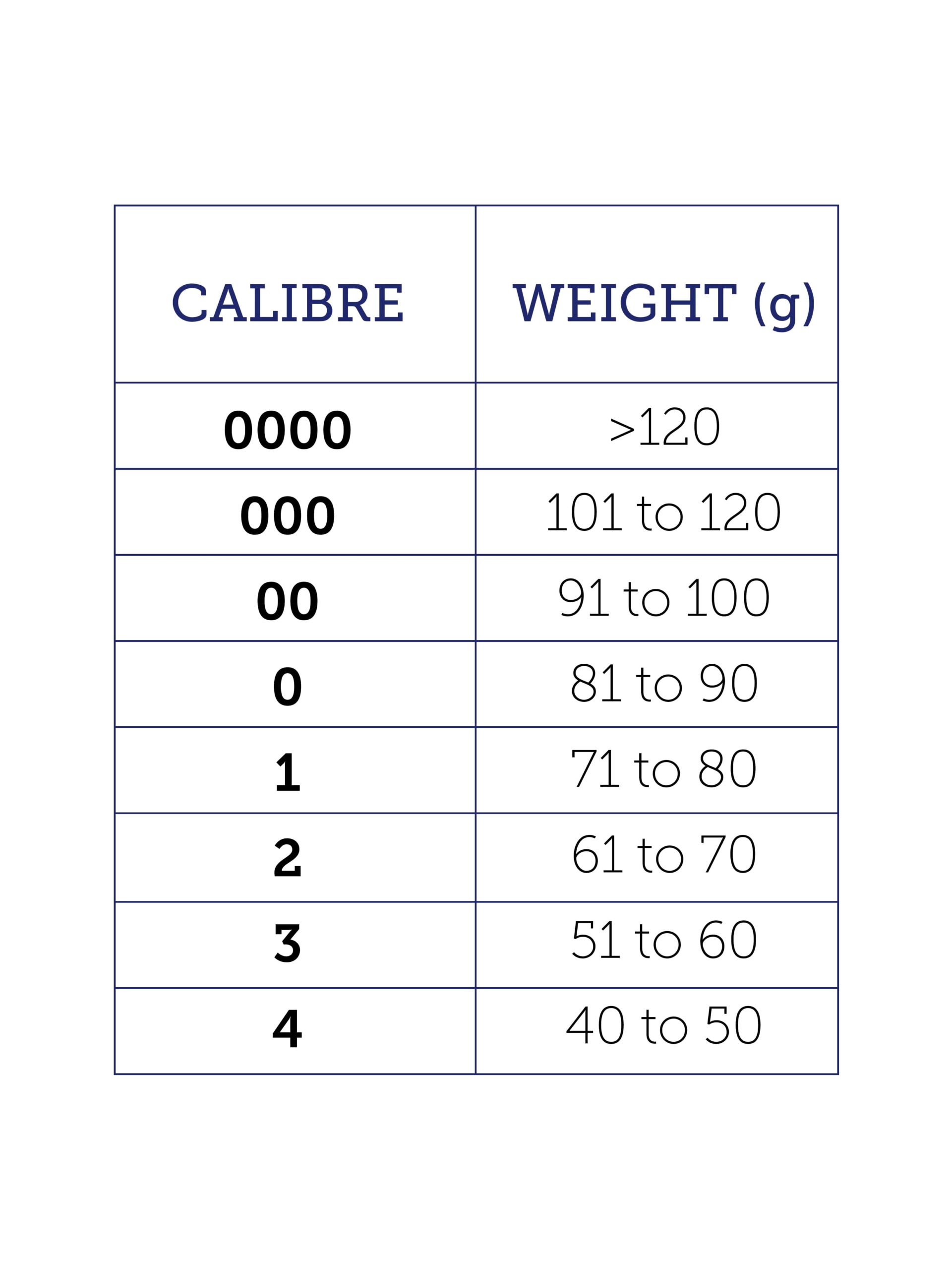 The Quiberon hollow oyster
We farm open sea hollow oysters in Quiberon Bay. The juvenile oysters are seeded in the water, at a depth of 5 metres. Quiberon Bay is not as conducive to growth as Mont Saint-Michel Bay and the development cycle of oysters in Quiberon Bay ranges from 36 to 48 months.
The hollow oysters that grow in our parks remain under water even at low tide and develop to be plumper, with a sweeter, more gourmet quality of flesh. The appearance of the shell is also wilder and more serrated as a result of the farming methods used. This is an oyster with a unique appearance and flavour!
It is harvested using dredging techniques by our teams of oyster fishers and is then refined for 3 weeks in our tidal basins, helping to increase its natural resistance out of water!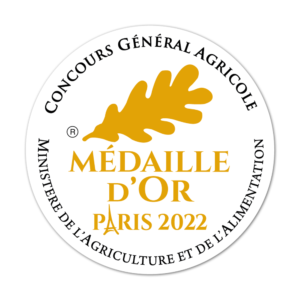 The know-how of our teams has been rewarded with the award of the Gold Medal of the Concours Générale Agricole.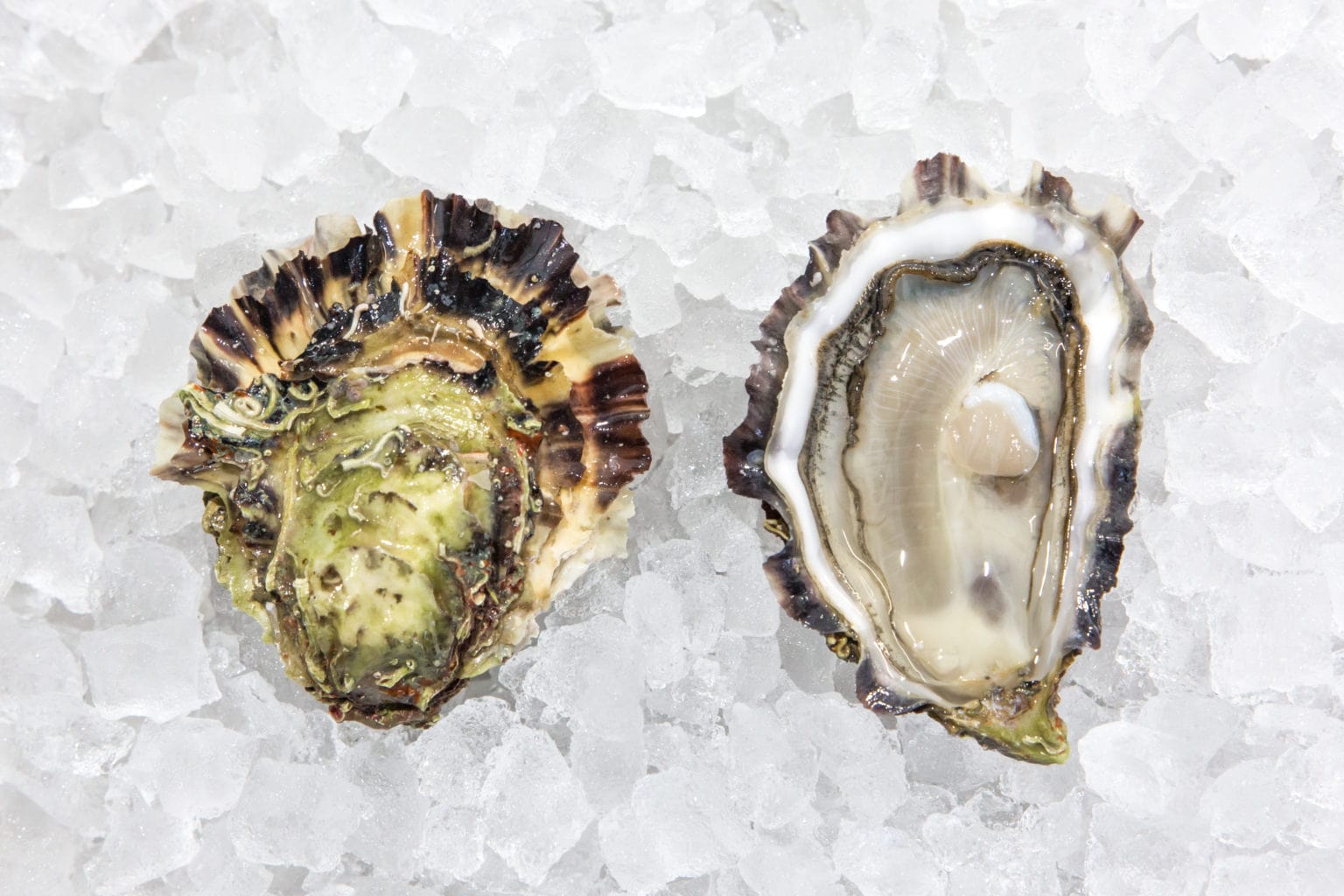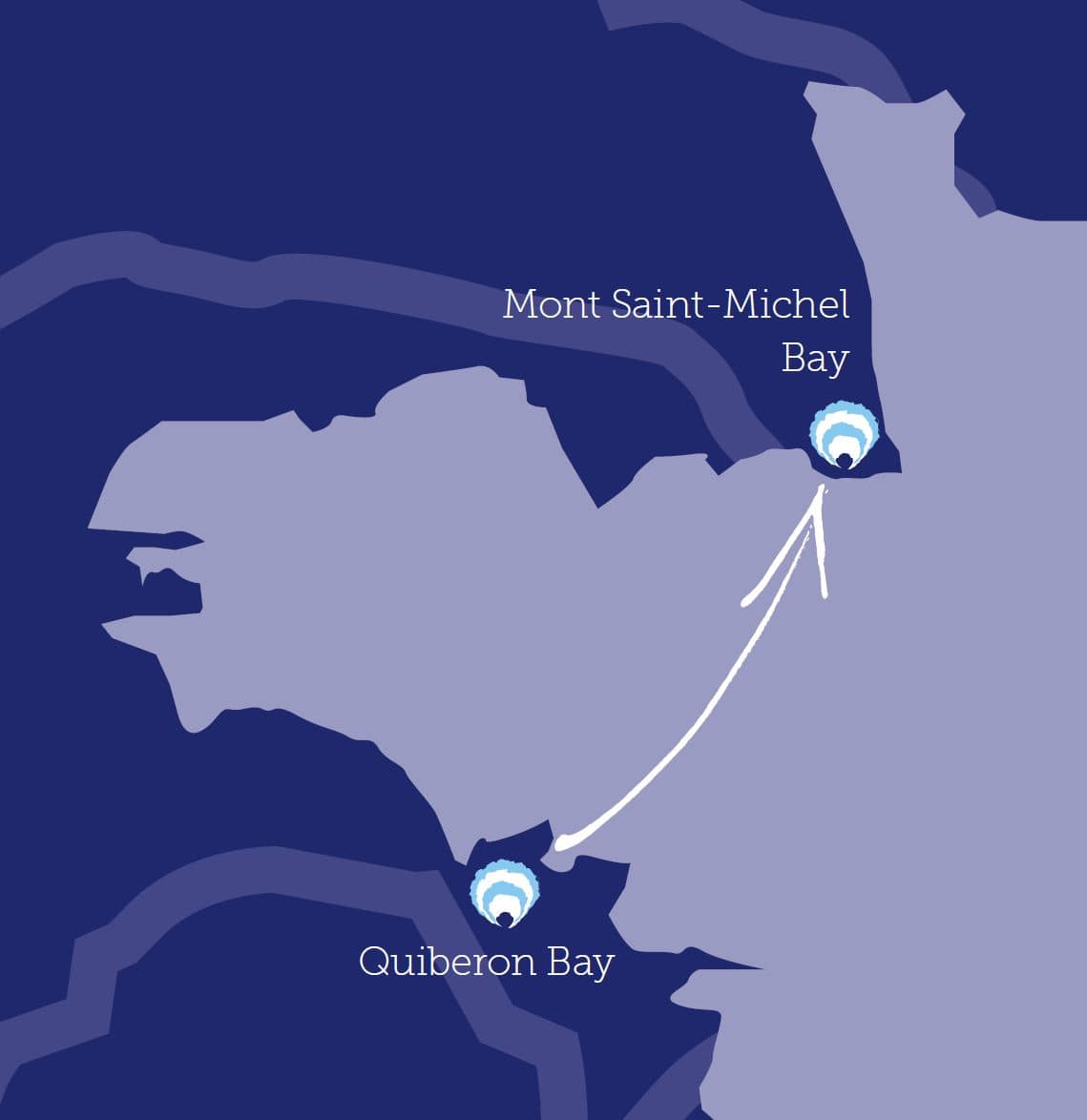 Export : +33 (0)2 23 16 38 92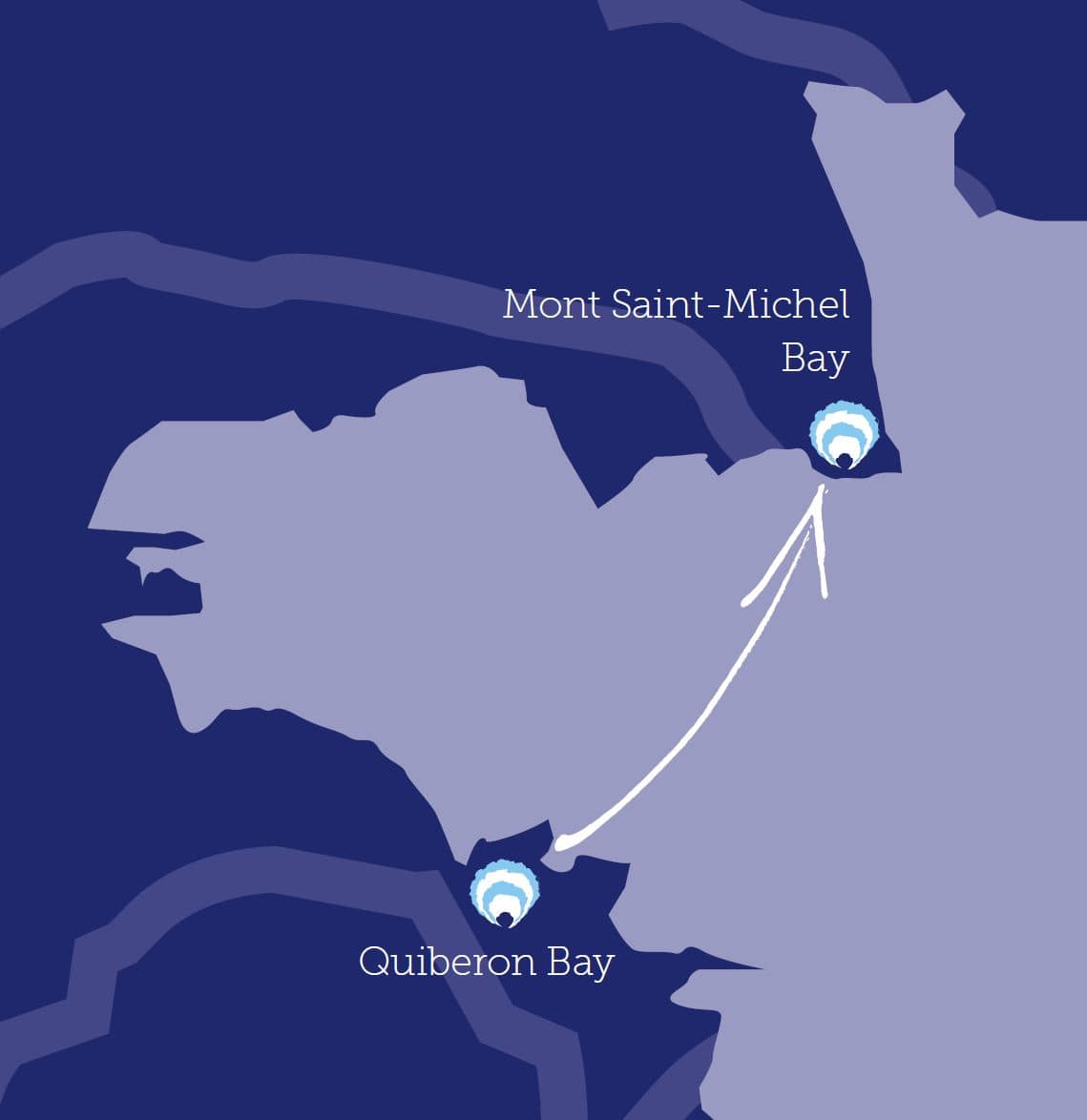 Export : +33 (0)2 23 16 38 92
Take part in the adventure
Send us an open application